Peony-PhotoForged
Do you love the idea of editing your digital photos?
These are cheap/FREE alternatives for those of us who don't have the money or the skill set to work with PhotoShop.
This great list of free Web 2.0 photo manipulation websites were in a the book Creating a Digital-Rich Classroom by Meg Ormiston.
I am always looking for ways to make today's classrooms more relevant for students by using technology tools.
While I was in "nerd mode", I realized that these sites could cross over to "grown-up" or "kid craft" projects to do at home.
Read on to see the list and some examples.
Add Letters Screen Shot
This site is a sign generator. There are lots of templates, you add the message. I just took a screen shot to get the image on my computer. You could use these to personalize a greeting card.
Original Image of Gerbera
There is no need to register of use your email on this site. That makes it great for kids-safety first.
I am impressed with the wide range of image effects available. It is really pretty intuitive.
You can add frames and text….take a screen shot and there you have it.
Gerbera Funkied Up
Another site that does not require a sign up to use. There are many fun ways to customize your photos.
Original photo of my Grandma

Photo Boxed version

You can do stills or animations.
This site takes your uploaded contemporary image and creates an aged version.
Original
Aged Version
I am a big fan of taking screen shots of images created on these sites to simplify things. On a Mac you hold Command Shift and the number 4 -then pull the mouse over the area you want to capture. The image is saved on the desktop. Does anyone know the command for this in the PC world?
Image Chef
Here is an example of the Poetry Blender
Here is a Word Mosaic
PhotoForge2 for the iPad is a $1.99 app that comes pretty close to PhotoShop Elements. You can even add layers-if you know how to do that. I think it is well worth the two bucks.
Now, I need to stop playing with photos and get some work done.
If you know of other free sites like this, add the link in a comment.
This post is featured on No Minimalist here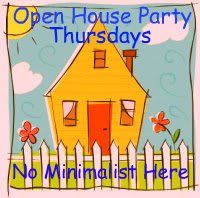 Featured on Mad In Crafts